Hi! What can you find on this web site?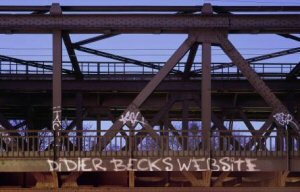 First, I am updating on a quite regular base my weblog, which contains some - I hope - interesting news and information in the fields of Music, Information Technology, Internet, e-Business, Leadership and Entrepreneurship. Finally, it documents some utilities and gadgets I have tested.
The different tests of utilities and gadgets are also gathered and summarized on the website, as some articles about entrepreneurship and leadership, music (CD, DVD which are "on heavy rotation" by me), and management of websites, based on my own (little) experience with this one and my weblog.
In a different field, I have integrated some of my pictures taken during my private and professional trips. Only the most beautiful places ;-)
If you would like to know a little bit more about me, let's read my short CV. I have integrated some professional references.
Finally, you can find a site map, if you like to have an overview on this site and the necessary disclaimer. This work is licensed under a Creative Commons License.