On 27th December 2004, I received my new gadget / smartphone / Nokia 7760. After some days of intensive usage, my first opinion about it.
Description
This model is similar to Nokia 7610 but differs in preset applications and a more strict design for business users.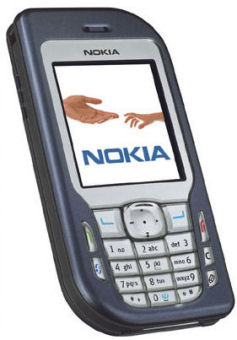 Nokia's website about the 6670.


List of features
eGSM900/1800/1900

Battery life: talk time up to 3 hours, standby time up to 250 hours

Full charging time 1.5 hours

High-contrast graphic display shows 65000 colors (TFT) and has the resolution of 176×208 pixels, 35х41 mm, not a touchscreen

Navi key has 5 positions

Symbian OS version 7.0s

Megapixel camera – max resolution is 1152 x 864 pixels, recording 3GP clips with sound (Sub QCIF or QCIF) with the duration of up to 10 minutes. A possibility to edit photos and video. Night mode

Weight: 118 g

Memory: 8 MB of memory are shared dynamically between the phone book, a calendar, messages, images and applications, RS-MMC cards expansion connector (64 MB card in a standard kit) A possibility to assign a photo to a name in the phone book

Vibrating alert, polyphonic call melodies, True Tones

Loud speaker

Connectivity: WAP 2.0, Bluetooth, GPRS (4+2), synchronization with PC via Bluetooth or IrDA, SyncML, SMIL, Instant Messaging, MMS

Dictaphone

mp3 player
Size compared to the Nokia 6610i